New Council Business Initiative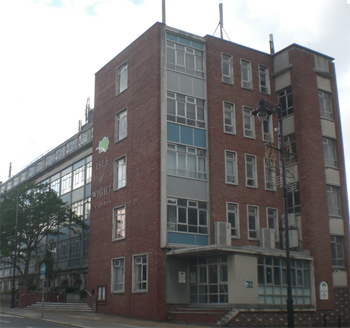 IOW Council have today announced a brand new and exciting support scheme for new business start-ups. For the next four days it will be offering a 50p reduction in business rates to any new business that can copy another mildly successful business.
Council spokesmen Barry Jobsworthy, who made the announcement on Council Hall steps before an expectant crowd of slow moving vehicles attempting to access Coppins Bridge roundabout, said this was a significant moment for Island commerce.
"After an extensive 30 minute research project costing £100,000 we have realised that there is a definite trend on the Island towards opening businesses that replicate others," slurred the dashing Council rep. "We want to support this dilution of local economy with our usual full package of measures."
The scheme will require any entrepreneur to state the name of the business they wish to copy, "Just in case it's one of the boys down the lodges best earners," Mr.Jobsworthy continued "We can't have any of them out of pocket, but we want to encourage knackering the chances of anyone else making any proper money."  Applicants will also have to fill in a 75 page form, pass a 17 day interview process and pay a £1000 fee.
Mr Jobsworthy revealed a list of favourable business idea for different areas of the Island. They are looking for cheap cafes offering a range of badly cooked, greasy food and over-priced instant coffee in dull-looking uncomfortable surroundings for the Ryde, Shanklin and Sandown area.
For Cowes, they want to encourage any shops selling pink trousers and for Newport over-priced unfashionable clothing. The scheme started 3 days ago and finished today at 12pm.