Council Parking Plans To Save Police Blushes?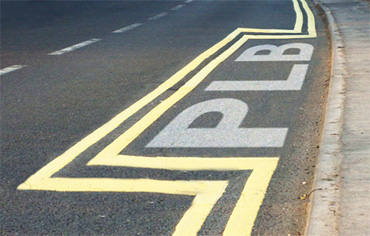 NEW traffic plans recently unveiled by the Isle of Wight Council have been derided by locals as nothing more than a face saving exercise for the Island Police.
With towns in decline as less available spaces and higher hourly parking costs drive consumers from the local stores, Island residents were hoping for some relief in order to allow easier access to towns in order to try and help the failing Island economy.
However those attending the consultation process were shocked when plans for 'Police Leisure Break' (PLB) parking spaces were revealed by local town planning commissioner Arron Gant.
Mr Gant stated that; "these plans are absolutely necessary in order to protect our local police force from embarrassing headlines in the local press and the Daily Mail.  It's all well and good keeping ourselves to ourselves and having a little giggle at the County Press, but we can't have Grockles thinking we're policed by the keystone cops, even if it is true."
Gant added that; "The Police have a hard enough job already, it's not easy intimidating teenagers, beating old people and getting high from confiscated cannabis, we hope that this will allow them to eat in peace and not be stalked by troublesome company directors holding them to account – especially when they get the munchies."
Plans for Island MP's and Councillors to receive their own specialist parking spaces were rejected as the council felt that the 'Council Utility Necessary Transport Spaces' may be unworkable in the long term.