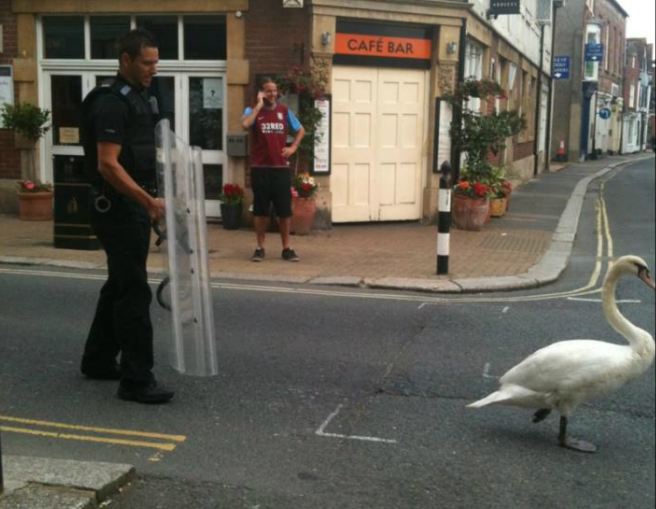 Riot police were today needed on the Island in order to deal with an aggrieved swan, angry at cuts to local council parks subsidies.
The swan, believed to be called Dave and known to reside at Ryde boating lake, was understood to be drunk as he made repeated threats to crap on councillors cars should the subsidies not be re-introduced.
Dave's claims centre around the cleaning frequency of the Island's lakes and public waterways, he says that since the Island council took on stinging austerity measures he's swallowing on average of two condoms a week, and has developed a mild addiction to heroin from the number of needles he's sat on.
He was heard chanting; "Death to Andrew Turner" and; "Tory councillors should be shot" before being warned by the senior officer in charge that his actions could lead to his arrest, royal connections or not.
Dave gave up shortly afterwards flying off down the high street, but not before circling the Island riot squad van and leaving a large deposit on the windscreen.
Police have since issued a warrant for the arrest of Dave.
Photo courtesy of @iwgirlcyclist