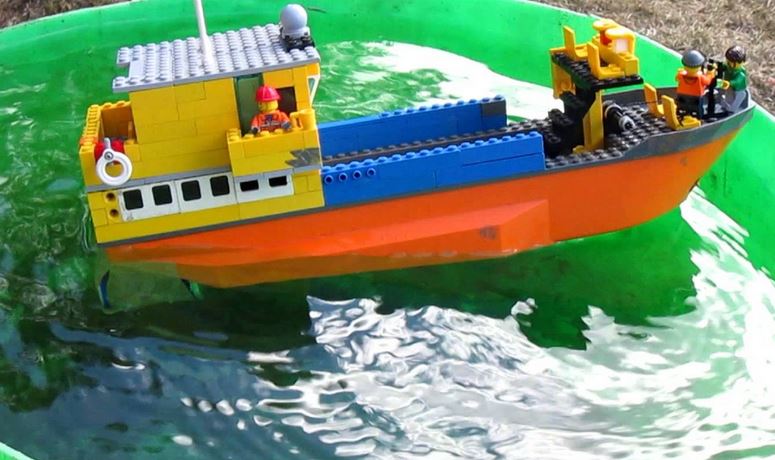 A large vehicle container ship fell over in the Solent last night, and is currently parked like a BMW in a disabled bay on the Bramble Bank.
The incident sparked a major rescue operation involving Cowes RNLI, Yarmouth RNLI, the Calshot lifeboats, Coatstguard helicopter, various tug boats, and some very determined fish.
The Hoegh Osaka, which literally translates to 'She fell over', is said to be listing at 45 degrees on the Bramble Bank, and despite looking like a catastrophic cock up, the ship is said to be safe.
Rumours abound in the shipping industry today that the incident may be the result of the captain attempting a handbrake turn in order to try and impress the new female galley hand, but failing miserably.
It's not all bad news though, with East Cowes reporting a massive 478% increase in tourism already for 2015, seeing a strange phenomenon called 'people' on the sea front at this time of year.
Entrepreneurial Narnians are already making the most of the situation, with commemorative 'can you float my boat' t-shirts expected to be on sale by the morning.
Our reporter and photographer are freezing their bollocks off on the scene, and we will bring you more on this story as it develops.
This story was (badly) reported first by The Isle of Wight Candy Press, all images are exclusive to IWCP.net