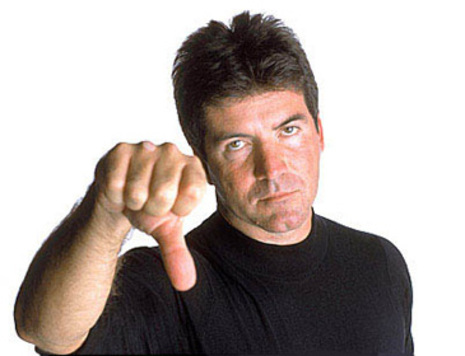 THE next singing sensation probably won't be discovered on the Isle of Wight, however the X Factor debacle will still sadly roll onto the the Island next week.
Many Islanders, young and old, will be swayed by dreams of super stardom, and rubbing shoulders with the likes of Steve Brookstein, Chico and, Joe McElderry.
The public shaming event will be held on Thursday, March 9 at Quay Arts, in Newport, from 10am to 4.30pm.
Groups and solo singers aged 16 and older can apply to sign their lives away, and forget about ever being taken seriously, by registering online or by turning up on the day.
Entrants under 18 must be accompanied by an adult, for legal, contractual, and obligatory reasons.
Everyone will be guaranteed an audition but organisers have advised people to get there early if they want to get in first.
Thankfully Simon Cowell and his panel of judges will not be there, but "successful" applicants will be in with a chance of auditioning in front of the talent-less non-entities this summer.
The eventual winners can look forward to a life of shame, ridicule, and endless appearances in ADSA adverts.