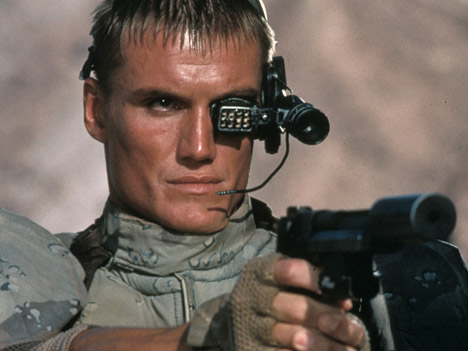 ISLAND Police are to take part in a pilot project that will see the next generation of 'Robocops' deployed as part of trial which, if successful, could be rolled out to other parts of the country.
The 12 month assessment will run until next March 2014 and will results in over 180 body worn cameras, laser targeting and high calibre weapons being issued to Island officers and some untrained Police Community Support Officers (PCSO's).
It's hoped that this further infringement on civil liberties will allow officers to record wanton terrorists, thugs, criminals and Tory MP's when in the act of committing a criminal offence, or even just doing something the Stasi Police disapprove of, in order to secure a higher conviction rate for crimes such as dropping litter, not cleaning up dog mess, or crossing the road without looking.
They have also said that when criminals see footage of their own despicable behaviour, it can lead to them pleading for mercy at an earlier stage.
Inspector Steve Goodier who is in charge of the pilot project said: "The use of such equipment in recent years has shown it has the ability to increase the quality of evidence and our ability to protect the community with a more effective criminal justice system."
Goodier added that the Police "will only record with these cameras for specific policing purposes, when evidence needs to be captured swiftly at that moment."
Rumours that the system has an automated cut out when in the vicinity of Police brutality or malpractice have yet to be confirmed.