Terrorism Not Ruled Out In Freshwater Air Disaster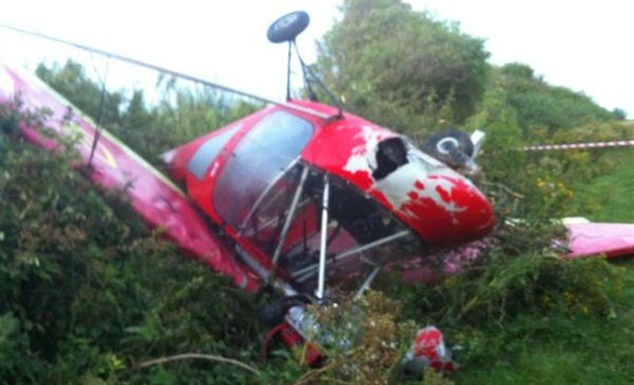 Fears of a terrorist atrocity over Island airspace were calmed yesterday evening after reports of a downed aircraft over Freshwater initially caused panic Island wide.
An eye-witness to the crash saw the struggling single engine light aircraft, finished in garish pink, fall to the ground at around 18:45 yesterday (Saturday) evening.
After contacting the emergency services, the witness updated his Facebook account with the statement; "Plane crash in Freshwater! Carnage!" causing panic as news spread amongst Island residents.
The heroic Isle of Wight Fire and Rescue Service crews arrived on the scene and found the pilot, believed to be in his late 40s, already free from the plane.
As the panic surrounding the story grew pace it was left to Inspector Kelvin Shipp to calm the anxious mood as as he said to a gathering crowd of seven; "The Air Accident Investigation Branch has been informed and the plane will remain here until Monday." However when questioned about alleged Al Qaeda involvement, the Inspectors expression spoke volumes, yet he refused to definitively rule it out.
Reports are that all passengers and local grazing animals are safe.  The pilot sustained an ankle injury desperately stabbing his foot looking for a brake pedal as the plane fell, and his female passenger was also said to be suffering from shock – not surprising considering their plane had in fact, just crashed.