Missing Island Pupil & Teacher Found A Long Way From Island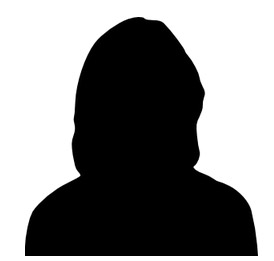 Missing Isle of Wight teenager, 15 year old Megan Glammers, has been found safe and well in Bordeaux, France: the 30 year old Teacher from Ryde Academy, Jeremy Forrest, was with Megan and is now in Police custody.
Megan's stepfather Martin Glammers told The Candy Press absolutely nothing as he had just signed an exclusive with The County Press, who gave him a day-return Wightlink ticket: We can't compete with bids that pricey, so instead we cornered the teacher's parents, Jim and Julie Forrest and forced a statement.  They said; "Jeremy? Missing? We had no idea!"
We understand that Mr Forrest will not fight any extradition back to the Island.  Mr Forrest's Solicitors issued a statement for The Candy Press in which they seek to clarify their client's intentions towards Megan whilst abroad.
"Our client, Jeremy Forrest, who teaches Maths at Ryde Academy, wishes to make it clear, that there was never any desire for a physical relationship with Megan. In fact, our client is rather scared of women of any age, rarely goes out and is an 'algebra anorak'."
"The reasons for taking Megan to France are simple. Megan is a rare thing on the Isle of Wight: she is highly intelligent and her parents are not Cousins. Six months ago, Megan was bullied and ostracised by her classmates after revealing she didn't want to be a Beauty Therapist: instead, she planned to study History & Politics at Cambridge University.
This rejection, led to Megan having doubts about her academic intentions. She became depressed and confided in Mr Forrest, that maybe she was "getting above her station, and should just sign-on after leaving School or do peoples nails like a normal Island girl."
"Our client was determined that Megan should fulfil her potential and wanted to prove to her it didn't have to be like this. He smuggled her off the Island, so she could meet other women and see for herself, that it was normal in the 21st Century for young, bright women to aspire to something better than applying nail varnish and reading OK!  Our client will produce evidence in court, that he could only do this by taking Megan far away from the Island, where it is still 1962 at the last estimate by Scientists."