Islands Schools Worst In Country, So It's Goodbye Mr Chipps!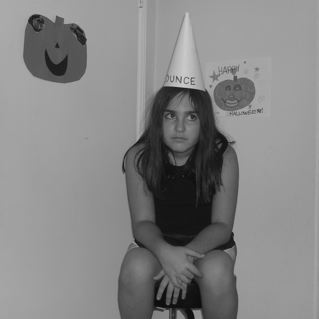 Isle of Wight parents are in despair at the state of education on the Island, following a report putting Island Schools 150th out of a list of….150!
Yet one outraged teacher isn't willing to accept the damming result, claiming Island Schools were much better than the figures suggested and that the whole report was part of a Government 'cover-up'.
Stanley Chipps, head of Maths and Knitting at Medina College, challenged the figures and claims the full list should have been 151, making Island Schools only second from last.
In a rambling statement, the Teacher says ministers are 'manipulating figures to suit their own ends' and goes on to accuse Deputy Prime Minister Nick Clegg of deleting any record of a failing school in his own Sheffield Constituency.
The School in question "The Full Monty College" is so poor, claims the Teacher that even its own feral pupils refuse to attend because of the low standards in teaching and toilet facilities.
"These figures are an insult to the Islands pupils and are obviously an attempt by Ministers to divert attention from something I haven't thought of yet."
The Candy Press asked Mr Chipps, if Island teachers took any responsibility whatsoever for the results and if he was aware that neither Nick Clegg nor anyone in the Government actually taught Island pupils?  However at this point, Mr Chipps rang the 'endof lesson' bell and gave our Journalist detention.