Terror From Ireland On The Island?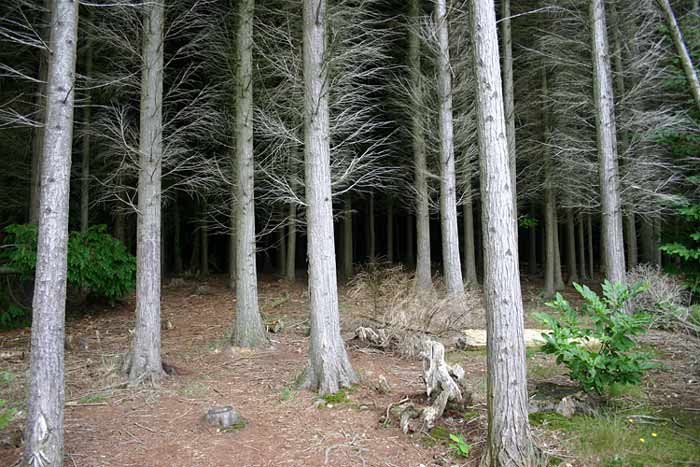 The explosive discovery of an abandoned weapons cache in Parkhurst Forest today has sent the local media into raptures for two main reasons; the first being an actual news story breaking on the Island, and the second being the relief at not having to write yet another Bestival traffic story.
Last week an area the size of Bristol was cordoned off in Parkhurst Forest after a local dogger* stumbled across the unexpected arms cache and called it in to the Island police.  Not quite knowing what to do, the Island police phoned the real police on the mainland, who sent the South East Counter Terrorism Unit to check it out.
Today, however, a high level source at the Island police confirmed exclusively to the Candy Press that; despite media reports of a minor weapons cache, the actual amount of weapons found were staggering.
Items included; twenty two handguns, four M-16 assault rifles, two Uzi 9mm's, 40 grenades, eight Jeeps, two tanks, an Apache gunship helicopter, ammunition and what are believed to be two improvised incendiary devices. They also found a pen-knife and compass.
It's believed that the arms may be linked to historic Northern Ireland-related terrorism, although there are rumours that the site is actually a secretive US air-base.
 *Could have been jogger.