Suspicious Man Apprehended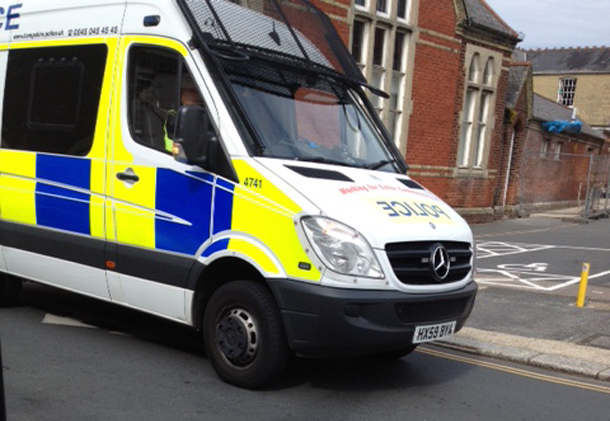 Police were called to an incident in Brading early this evening after several panicked residents called the police, claiming an unknown and suspicious male had been attempting to gain entry to various properties within the town.
Speaking to the Candy Press, Brading resident Betty Swalls said that she'd watched the dishevelled looking man approaching each house on Queens Drive in turn; "He came to my house then Nora's next door, then carried on up the street".
The clearly shaken pensioner added; "I think he tried to open my door through the letterbox, I didn't see what as I hid in my lounge. I was scared, but I definitely heard it!"  Betty continued; "Well once I thought Nora was in danger, I had to call the police.  I mean, what if something happened to her?  Who would I play bridge with?"
The suspicious man was later identified by Isle of Wight Police as Roger Millnard – a charity collector for Macmillan nurses, who was delivering leaflets at the time of the reported incidents.