Island CSO's Get More Powers – None Super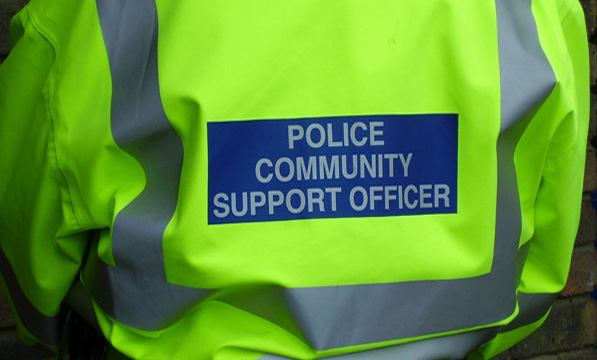 Island Community Support Officers (CSO's) have been given greater powers by the Island Council almighty this week, in order to further assist them in taming the Islands mean streets.
The range of powers, which compared to x-ray vision, flying & immortality, are sadly a bit of a let down, do include authority to stop people cycling on footpaths in an attempt to cut down on the number of pedestrians killed by cyclists on the Island last year.
CSO's are reportedly now allowed to issue £30 fixed penalty notices to anyone seen cycling on a footpath, which logistically may be a little trickier than expected, as the wanton criminal could just cycle away quickly leaving the CSO looking a little sheepish.
CSO's can now also order people to surrender their alcohol in areas where the supreme council of elders have decreed that voters shouldn't be drinking, as well as having the powers to confiscate alcohol from under-18's, and tobacco from under-16's.
When told of the new powers, a 14 year old Shanklin boy spoke exclusively to the Candy Press on condition of anonymity, stating; "This just isn't gonna happen. If some middle aged jumped up traffic warden tries to nick my fags and cider on a Friday night, then there's going to be trouble. I have to wait all week for my giro, the least they should do is understand my human rights to drink & smoke illegally at a weekend.  Innit?"
Cllr Roger 'Maximums' Mazillius, Isle of Wight Politburo – member for community safety, said: "Anything the Isle of Wight Council can do to help make the Island safer and further support the police is welcome. This allows council officers to work more closely with the police on clamping down on anti-social behaviour. It is another good example of a partnership working."
At the time of going to press, we are still looking for any example of an IOW Council partnership 'working', in order to verify the councillors claims.