Missing Car Found Outside Owners House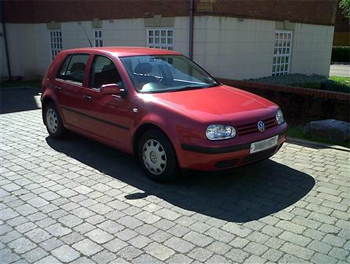 Ryde OAP Dee Menchar who had reported her car missing from her driveway a month ago was surprised when it turned up parked outside her house.
Dee, who lives on Ryde Esplanade, had reported her Red Volkswagen Golf missing after the Carnival.  It wasn't until her daughter Seenileda visited and noticed her car parked in the road with over 30 parking tickets stuck to the windscreen.
She told The Candy Press; "I think the confusion arose because my mother's car is a red Volkswagen Polo and everyone was looking for a Golf, she does get a little forgetful but then she is in her 80s!"
The Candy Press spoke to the Council's parking enforcement officer, Noah Parken, to ask if her parking fines currently totalling over £1000, can be waived.
He said; "No, she can afford it, and as the lady suffers from Alzheimer's she will have forgotten about it by tomorrow anyway!"