Gritters Ready For Winter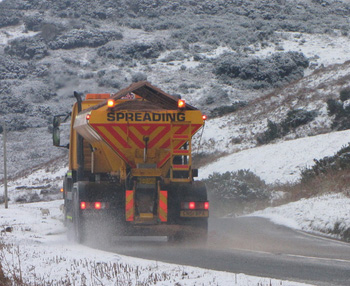 The Isle of Wight Council has advised residents that they're training a gritting lorry driver this weekend on which roads he should grit, if it looks even remotely like it may snow.
The Snow Department at County Hall have advised that due to costs being cut, only certain roads will be gritted if the air tempreture reaches minus 10 degrees for more than 7 working days in a row.
In the event of any snow actually falling, residents are advised that all buses will stop, all schools will close, Wightlink will run a reduced service and all council call centres will revert to an answerphone.
Concerned residents are advised to purchase extra food and warm jumpers.
The IW Council's parking fines department will remain open.