Weather Warning For Weary Islanders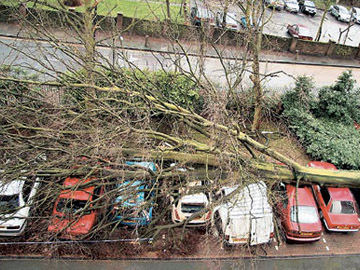 WARNINGS of strong winds this weekend have weather weary Islanders on edge as more carnage and destruction winds its way across the Wight.
Though not a tropical storm, residents have affectionately named the weather front 'a bit shit', and are increasingly concerned that if it rains much more the Island may sink.
Today (Saturday) is to remain wet although tomorrow (Sunday) should be dry, but will be really windy across parts of the Island parts of the Island, namely Cowes, Ventnor, and anywhere that's a bit high up.
The Met Office said; The public should be aware of difficult driving conditions and damage to trees." The Island forecaster said; "Gurt gusts of 70mph be possible for exposed parts tonight, so no getting your man bits out."