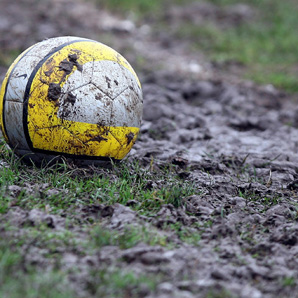 Football Results
Southern Hampshire League: Newport Nippers 1, Shanklin Septic's 3; Newport Neurotics 1 Freshwater Fairies 2; Ryde Rimmers 3, Ventnor Vaseline's 5
Slightly off Centre Hampshire League: HMP IW Prisoners XI 0, Island Police 6 (Score Falsified) IOW Council Cut-Backs City 3, Vulnerable Voters United 0
Colostomy Challenge Cup 3rd Round Replay: Godshill Under 80's 1, Manchester United 8 (Manchester United disqualified anyway for being Manchester United)
Badger Flinging (West Wight Final)
1st.  Arthur Cobweb: 18 Yards & 3 inches.
2nd. Monty Creamer: 18 Yards & 1.5 inches
3rd. IOW RSPCA: 1 Mile, 82 Yards & 18 inches (Points deducted for using a canon)
Athletics
200m Moaning and Groaning Women's Final
Gold: Mavis Under-Clackers (Island youth & Draughts)
Silver: Sally Cribbage (Price of Tea & Swearing on TV)
Bronze: Terry Biggs (Being entered for the Women's race & Post-modernism)
Ryde Weekend Anti-Social Behaviour (Union Street Division)
Stanley's Bar: 6 arrests, 23 vomits, 2 Women screaming "Leave it Terry, he's not worth it!"
Liquid Lounge:  18 arrests, 1 decapitation, 3 pairs of snapped 6-inch heels, zero vomits (3 point deduction)
Weatherspoons: 1 arrest (Released after showing Masons ID card) 1 vandalised toilet, 22 Obese women in mini-skirts and make-up applied by local plasterer.
Assorted Shop Doorways: 1,243 Toilet visits, 762 discarded Kebabs, 3 copies of 'Fifty Shades of Grey' (Stained) 87 Men attempting to chat-up own reflections in shop windows.