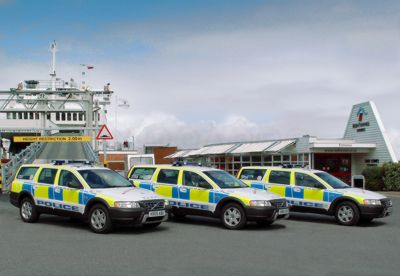 Isle of Wight Police are renewing an appeal for any information relating to crime, any crime at all, or for any victims of crime to please contact them so that they have something to do.
With the passing of the Bestival all of the real police have returned to the mainland, leaving behind only their stories of crimes the other side of the water, which has whet the whistle of the Island force.
A police spokesman spoke to the Candy Press today, saying; "Now that the summer season is over not much happens here, we just want a few real crimes to get our teeth into. Finding lost puppies and babysitting drunk teenagers isn't really what we signed up for."
"Only this morning," he added; "we received reports of a newborn infant being found in a rubbish bin outside McDonalds.  We were there in a record time of 24 minutes only to discover it was a Big Mac."
Anyone with information is asked to contact Island Police by calling 101. Information can also be given anonymously by calling the Crimestoppers charity on 0800 555 111. On the off chance there is actually a real and proper emergency, call 999.