Council Bid To Cut Congestion Headache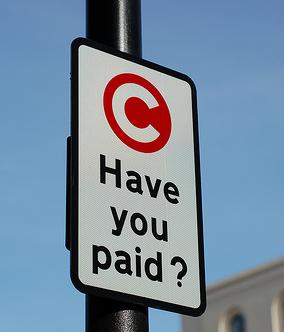 IN a bid to generate more revenue and cut pollution in Newport's town centre, the ones that know best at County Hall are planning a congestion charge for vehicles in and around the bustling metropolis.
The proposed congestion zone will also include Carisbrooke, Gunville, Dodnor industrial estate and Shide, with a charge levied for entering the zone.  The council plan to have the scheme in place by the end of the year, with pricing details yet to be announced.
Rita Maid, 62, Traffic Coordination at County Hall told The Candy Press ;"We are in talks on the proposal and are keen to have the charges in place as soon as possible. We want it to encourage people to use our wonderful bus service which will enable us to cut pollution and make some well earned cash! The money is vital for the Council. Parking fees and extortionate council tax rates alone won't pay for our lifestyles and multiple homes. As inflation rises, so do our expenses."
It is not just Councillors that will benefit from the extra money, we the public will too. Some of the money will be put aside for road maintenance to correct the shoddy work the council attempted on the cheap last year, despite central Government funding.
Mickey O'Dreary, 59, of the Pothole Management Division explained; "Oh that grant, yeah most of that ended up on the driveways of the hierarchy at County Hall. Mr Turner has five driveways I believe."
All public service vehicles and a privileged bunch from the County councils elite will be exempt from the congestion charge, which will have to be competitive with bus fares if its going to encourage bus travel and cut pollution around Newport.
Unfortunately local green advocate Darren Lime, was busy litter picking on a golf course and unavailable for comment on the ecological benefits of the scheme, but our source at Southern Vectis – Brian Money-Grubber, 56, assured us; " I'm sure the charge will be higher than our average bus fare, therefore encouraging Islanders to pay the ridiculous tariff we have in place at Southern Vectis instead."
With Islanders already out of pocket and held to ransom by crippling parking fees, this is another blow for workers and shoppers alike who enjoy Newport and all it has to offer.