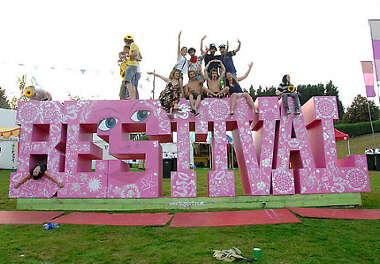 Countless NIMBY's from across the Isle of Wight have jammed Council switchboards with complaints over last weekend's Bestival.
The sell-out festival drew to a close on Sunday with a performance from the legendary Stevie Wonder. His performance left the crowd ecstatic, but even as Stevie left the stage and tripped over a speaker cable; the calls were already flooding in.
Bill Jobby from the Councils press office, told Candy Press that NIMBY's were 'livid' and 'spitting feathers' that the Festival had not only been a great success, but had given them precious little to moan and whinge about.
"I think after the chaos of the Isle of Wight Festival when roads were log-jammed and even ferries couldn't dock, the Islands NIMBY's were expecting and looking forward to more reasons to whinge during Bestival. Sadly for them, it was a total success and only provided reason for some occasional tutting and general eye-brow raising"
Council leader David 'Da Pugh' told Candy Press he would be asking some serious questions of organisers about what on earth 'went right'. "NIMBY's are Council Tax payers like anyone else and as such are entitled to some answers. For now I can only apologise, but please rest assured this Council will do all it can to make Bestival 2013 a right cock-up"